This series of industrial energy-saving fans is a high-volume low-speed fan with a diameter of 7.3 meters and a rotation speed of only 5 RPM.
After accurate calculations, the cooling effect felt by the fans in actual applications can reach 5-8℃, and the maximum operating power is only 1.5KW.

Natural three-dimensional wind system: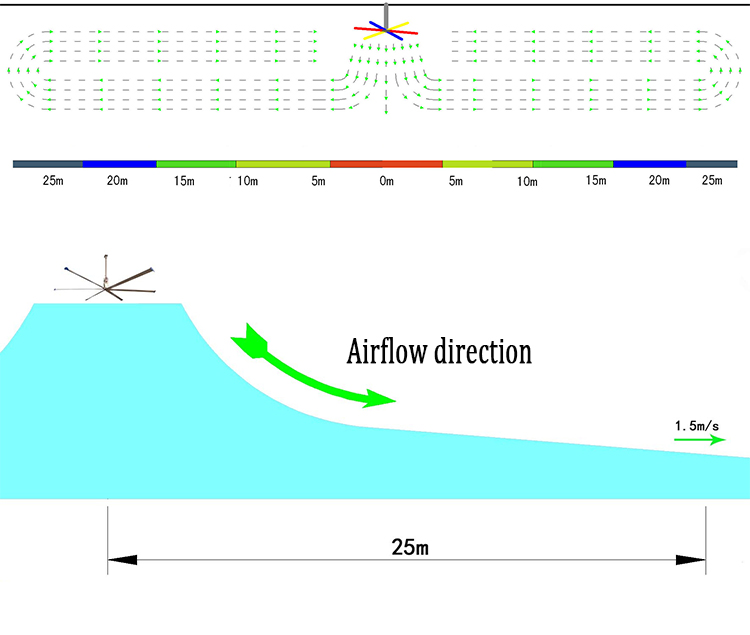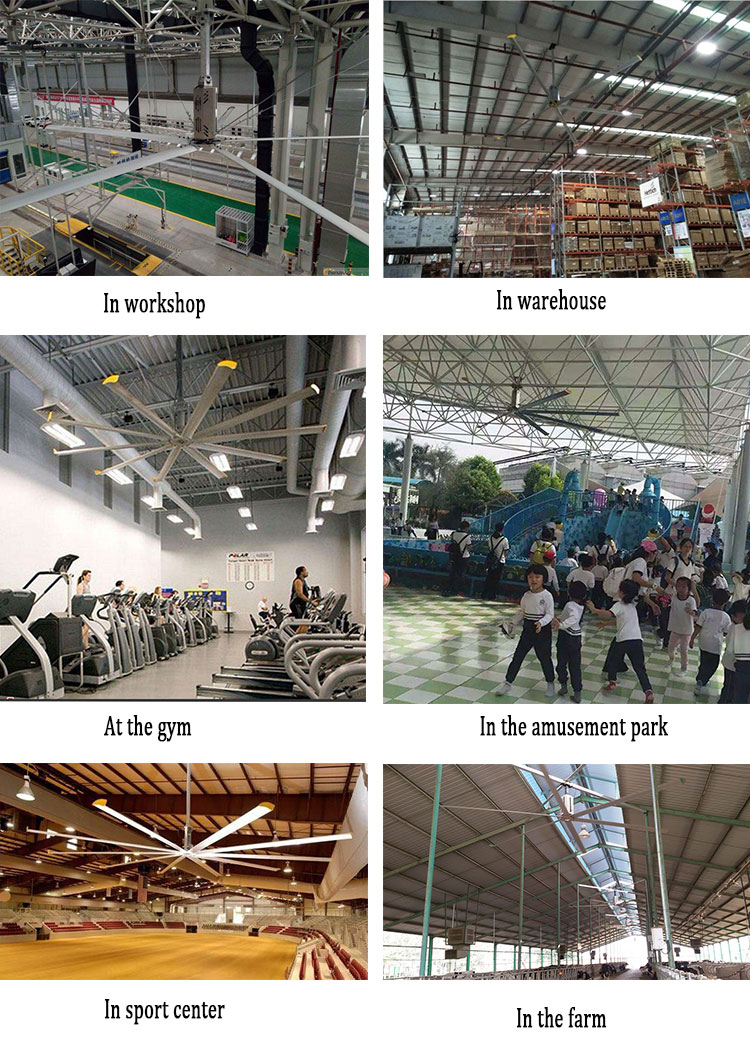 Model

Maximum speed(r/min)

Fan body weight(kg)

Motor Power(kw)

Maximum ventilation(m³/min)

Diameter(m)

Number

of blades

XV5-7.3

50

127

1.5

13600

7.3

5

XV6-7.3

50


150

1.5


14000

7.3

6

XV5-6.1

60

100

1.5

12000

6.1

5

XV6-6.1

60

120

1.5

13000

6.1

6
Fan details: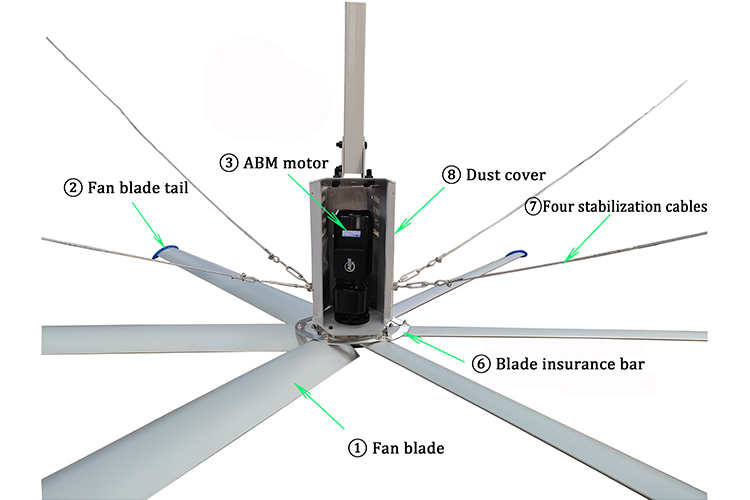 Fan blade

*high strength aluminum magnesium alloy fan blade

*6 pcs blades to ensure Max airflow and efficiency

*The surface is subjected to T5+ bright oxidation treatment and fluorocarbon baking process

Fan blade tail

The unique tail increases the stall angle, reduces drag, reduces wind noise, and stabilizes the blades.

Germany imported brand

*SEW、ABM to promise durability and reliability

*The SEW geared motor is small in size, stable in starting and low in loss

Control box

*Import Schneider, ABB frequency conversion control box

*Through frequency conversion stepless speed regulation, precise control

*Three-speed fan for extended fan life

High-strength Q235B steel hubs

*Ensure a good balance during fan rotation and improve safety.

*CNC machine tool processing, with good balance performance

*The surface is galvanized for longer life

Blade insurance bar:

*re-connecting all the blades and underpan,

becoing the integral structure.

*Prevent leaves from falling

Four stabilization cables

*four wire cables in four direction for balance

*four stabilization cables from the motor housing to veiling limit vibration and provid added safety

Dust cover

*Protect- the host from external pollution and damage such as dust

*Made of 304 stainless steel for longer life
Product packing:
fan blade packing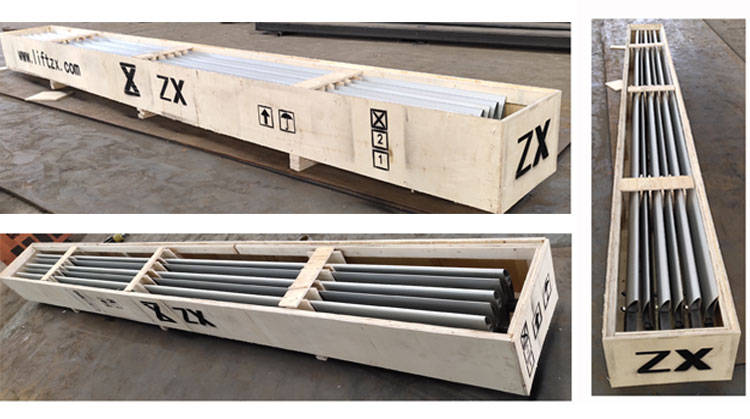 Other accessories packaging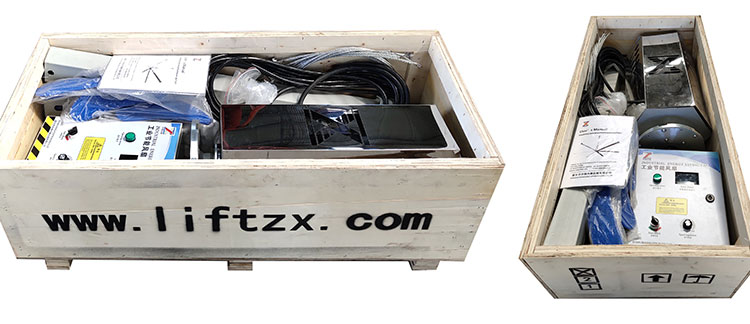 Order
Please feel free to submit your inquiry information to us. We will contact with you as soon as possible.